We Value P.E.O.P.L.E.
www.laddinc.net
Living Alternatives for the Developmentally Disabled, Inc.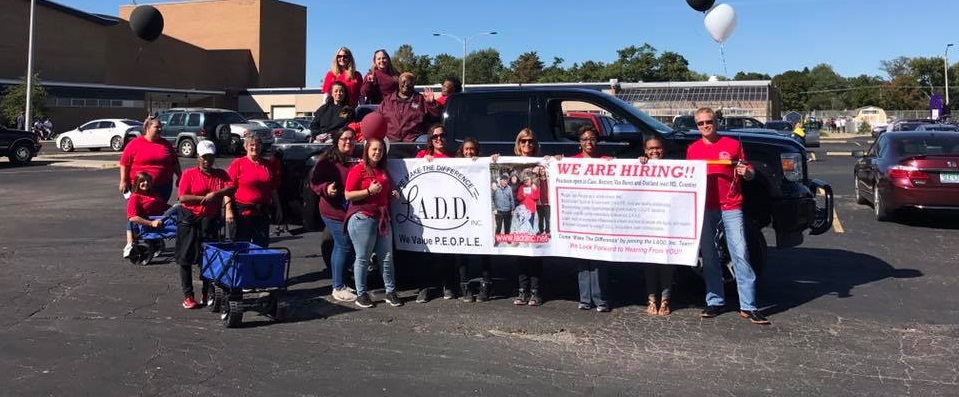 Professional Care/Coach Technicians

Minimum requirements that all candidates must successfully complete and pass:
Be 18 years of age or older
Be able to physically lift and transfer person served
Criminal background check
Office of Inspector General check
Have a valid drivers license
Drug screening
Be eligible to work in USA
Physical exam
TB test
Several trainings as required by state agencies including CPR/FA and Mandt System
Provide three character references
Must be able to meet the needs of the people served in the program
Join our LADD Team and MAKE THE DIFFERENCE in so many people's lives!!
LADD, Inc. employs 600 people across Michigan. We are an Employer of Choice within the communities we are present; much of this is due to the generous list of benefits we offer to our employees (part time staff included):

Historically paid bonuses to staff at Christmas, Thanksgiving and for Staff Appreciation!
Flex time (paid time off), benefit which includes an annual payout for hours worked and years of service!
A referral bonus that pays up to $200.00 per referral for a new hire!
Gifts throughout the year for appreciation!
Holiday pay on designated holidays at either double time or time and a half!
The opportunity to earn Birthday pay on your birthday!
The opportunity to receive a longevity bonus!
Free flu shots annually October through February!
The opportunity to contribute to a 403b retirement fund that when possible is contributed to by LADD!.
$10,000.00 company paid life insurance policy (for full time employees only)
The unique opportunity for personal growth and challenge by transferring within the organization to other locations!
The opportunity to move into Coordinator, Assistant Manager or Management Positions; we prefer to promote from within our organization!
To view the Professional Care/Coach  Job Essentials, click here. 
Professional Care/Coach  Job Description, click here
To learn more about the organization, and to submit an on-line application, click here.
Thank you!